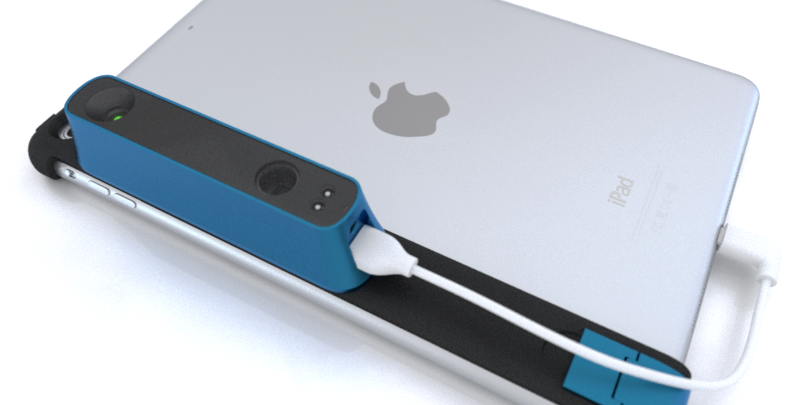 Nothing worth having, ever came easier.
Using innovative technology in conjunction with an iPad you can use the 'Orthogenic Lab' app to capture your patients information with remarkable accuracy.
Engineering
German engineering and American innovation meets Canadian experience and design culminating in your custom made products.
Collaborative
Work with our team, addressing special considerations for your patients with direct contact to our pedorthists.
Seamless integration
Our unique lab manufacturing process allows us to work with your clinic regardless if you are used to taking foam casts, plaster casts or digital scans.
Reproducibility
We can accurately recreate your patients' orthotics as needed as we permanently store cast and model information on our server.
Turn around times
After receiving your cast, you will receive your orthotics within 7 business days.
Our EVA Orthotic
- Full foot contact
- Functional, shock absorbing material
- Precision crafted using digital modeling and CNC milling machines
- Material used by multi-billion dollar running shoe and orthopaedic footwear companies
- Lightweight, comfortable and compliant orthotic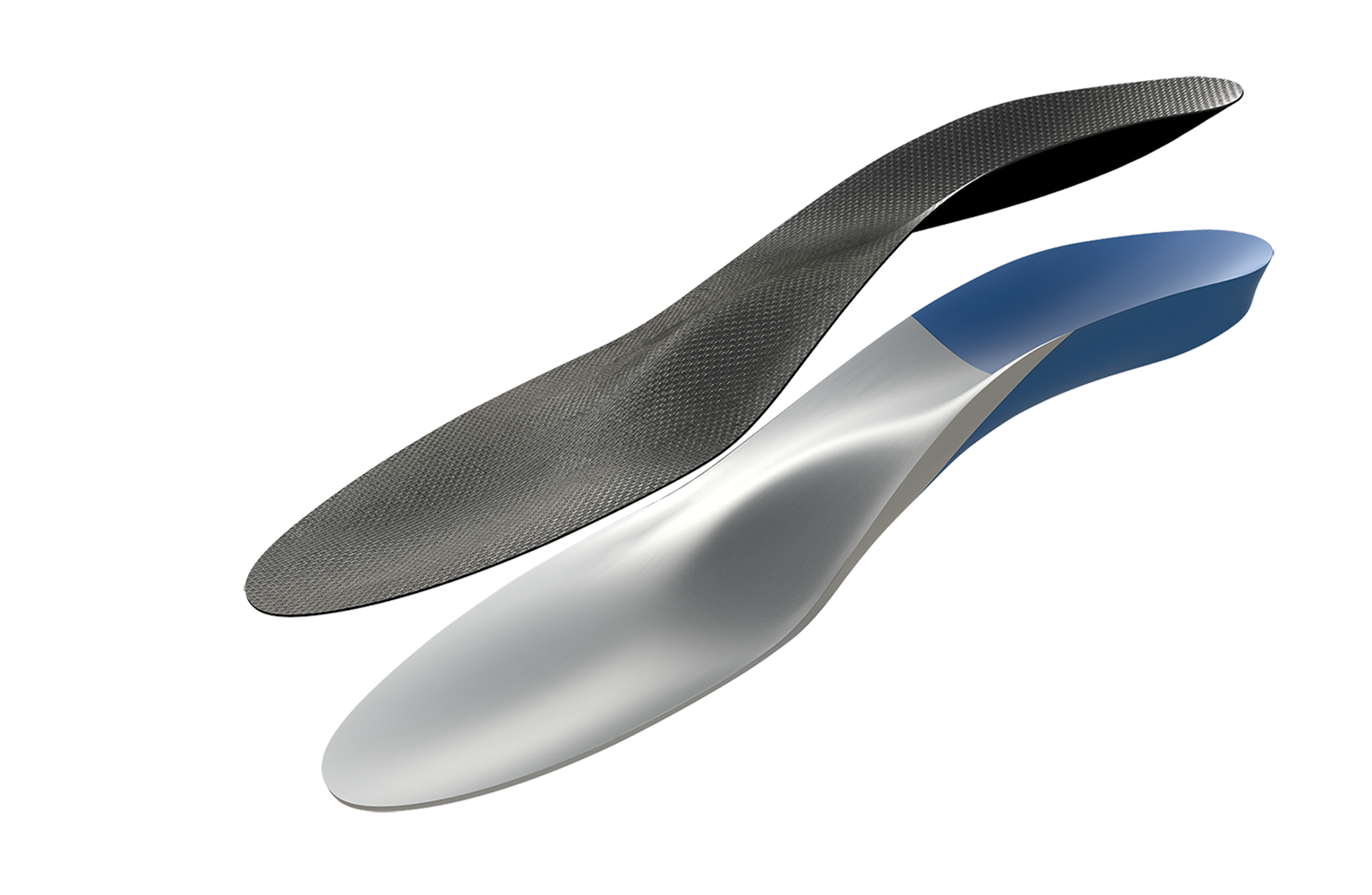 Who we are
Michele and Aaron started up Orthogenic Laboratories with a vision to make a change to the orthotic industry. Their focus is on evidence based work and sharing their clinical experience with others. Utilizing custom software as fore-runners of technology to maintain the highest degree of precision and accuracy in orthotic design and production. With innovation, a truly custom made product and clinic focused care they wanted to provide patients and practitioners with the best corrective device and guarantee their work.
Custom Shoe Partnership
We work in partnership with Johnson Brother Shoes to create custom made shoes for your patients!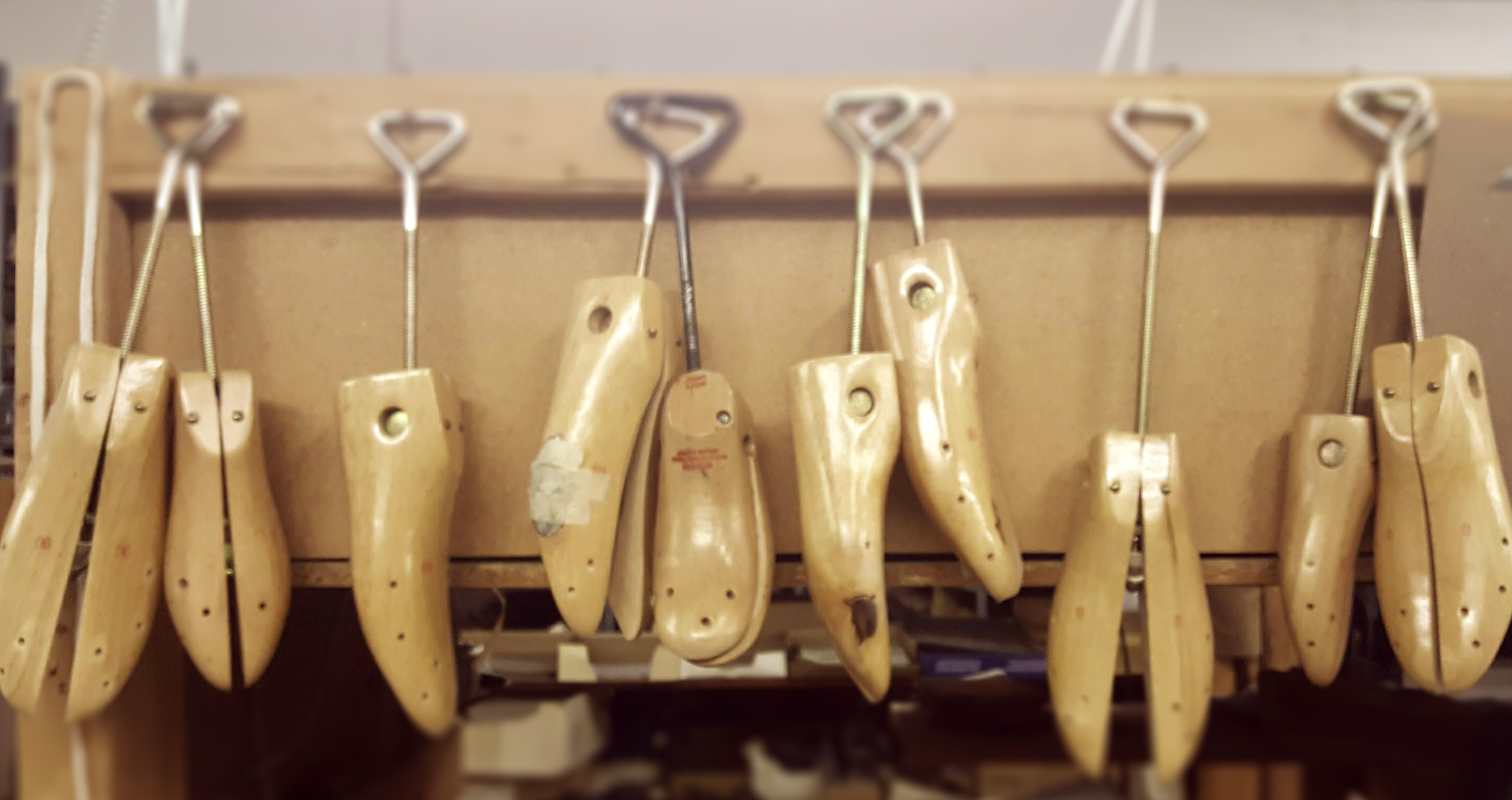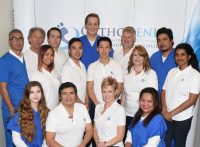 The Team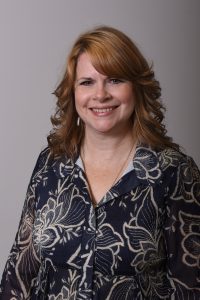 Michele Peters
founder, certified pedorthist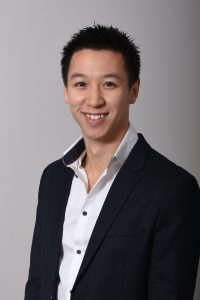 Aaron Tran
founder, certified pedorthist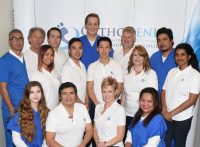 Joe Constantino
certified pedorthist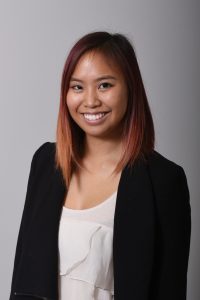 Florence Wong
customer success
Scanning in action
A quick overview on our technology, manufacturing process and lab tour.
OGL lab tour
A quick overview on lab's manufacturing process from start to finish! If you're interested in seeing how it's made in person give us a call at (647) 799-0416, ask for Jon or Steve and we'll set you up with a personal lab tour!
Testimonials
Ensuring our customers' success is our priority.
Personalized service to give you the attention you want and deserve.
The orthotics you made me were excellent! I even put them in my dress shoes for work, never thought they would be so versatile. Thus far, patient feedback has been excellent by the way.
I'm loving my new orthotics. I'm wearing them daily and most definitely when I dance. I love the quality of this pair versus the one I received a year ago...[] mentioned how the technology had changed just from a year ago but I'm truly blown away at the difference. I feel much more supported with these ones and they seem even sturdier than the previous pair. Also, I'm very appreciative of the quick turnaround as well. I'm still amazed in how quickly you guys were able to finish the product and have it in my hands in just one day.
25
Years of combined pedorthic experience
100,000
Satisfied customers
Orthogenic Lab
150 Milner Road Unit #23
Scarborough, ON
M1V 3R3
Operating Hours
Mon: 9:00am-5:00pm
Tues: 9:00am-5:00pm
Wed: 9:00am-5:00pm
Thu: 9:00am-5:00pm
Fri: 9:00am-5:00pm
Customer Success
Shantal Johnson – sjohnson@orthogeniclab.com